GPBAX Digital Printers
Developed for printing on enamel direct colours on glass
Production lines: up to 5 000 000 pcs / year & shift
Automated Support
Supplementary equipment for GPBAX printers
Semi automized lines: up to 1 000 000 pcs / year & shift
Combination of Manual and Automated Support
Employee Training Program
Manual operating lines: up to 500 000 pcs / year & shift
Manual Support
Employee Training Program
Production lines: up to 50 000 000 pcs / year
Automated Support
Supplementary equipment for GPBAX printers
Semi automised lines: up to 500 000  pcs / year
Combination of Manual and Automated Support
Employee Training Program
Manual operating lines: up to 50 000 pcs / year
Manual Support
Employee Training Program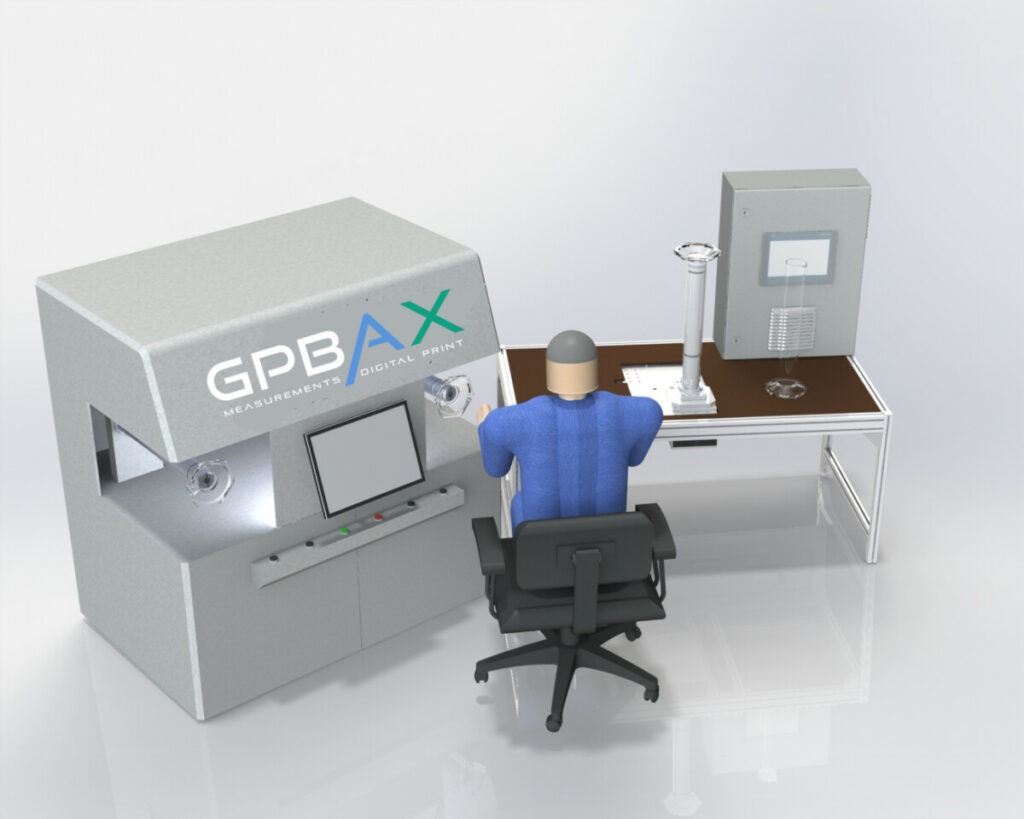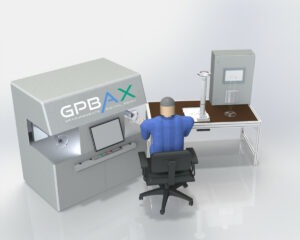 Description:
The device is a unique industrial solution for fast printing of various glassware:
From flat containers, cookware, drinking glasses and opal glassware even up to borosilicate lab-glassware.
Special glass ink, provides very strong adhesion and ensures easy maintenance of print heads and therefore easy maintenance of the whole machine

The construction of the machine and a printed module is designed as a welded frame with a pull-out print module for easy maintenance and control of the print heads

Operator display is placed in front of the machine for easy use

The print unit is stable and consist from ink supply system, printing heads, sensors and IR(UV) curing unit 
Suitable for:
Drinking Glasses
Glass cookware
Opal glassware
Enamelled ceramic
Borosilicate glassware:
Medical packaging: ampoules, vials…
Measuring cylinder
Burettes
Pipettes
Volumetric flask
Glass item is placed on machine's carrier by the operator.
The machine communicates with connected devices or the customer's IT system to create the graphics to be printed – individually for each piece if desired.
The carrier moves into printing position and printing process is started.
After printing first marks carrier rotates to allow circumferential print
After completion of the printing process, the vessel moves to the removal position, where it is unloaded by the operator and transferred to the heat treatment process.
The process is carried out on one or two carriers and takes about 3 to 15 seconds each, depending on vessel dimensions and print quality.